We are so done with frozen hay bales!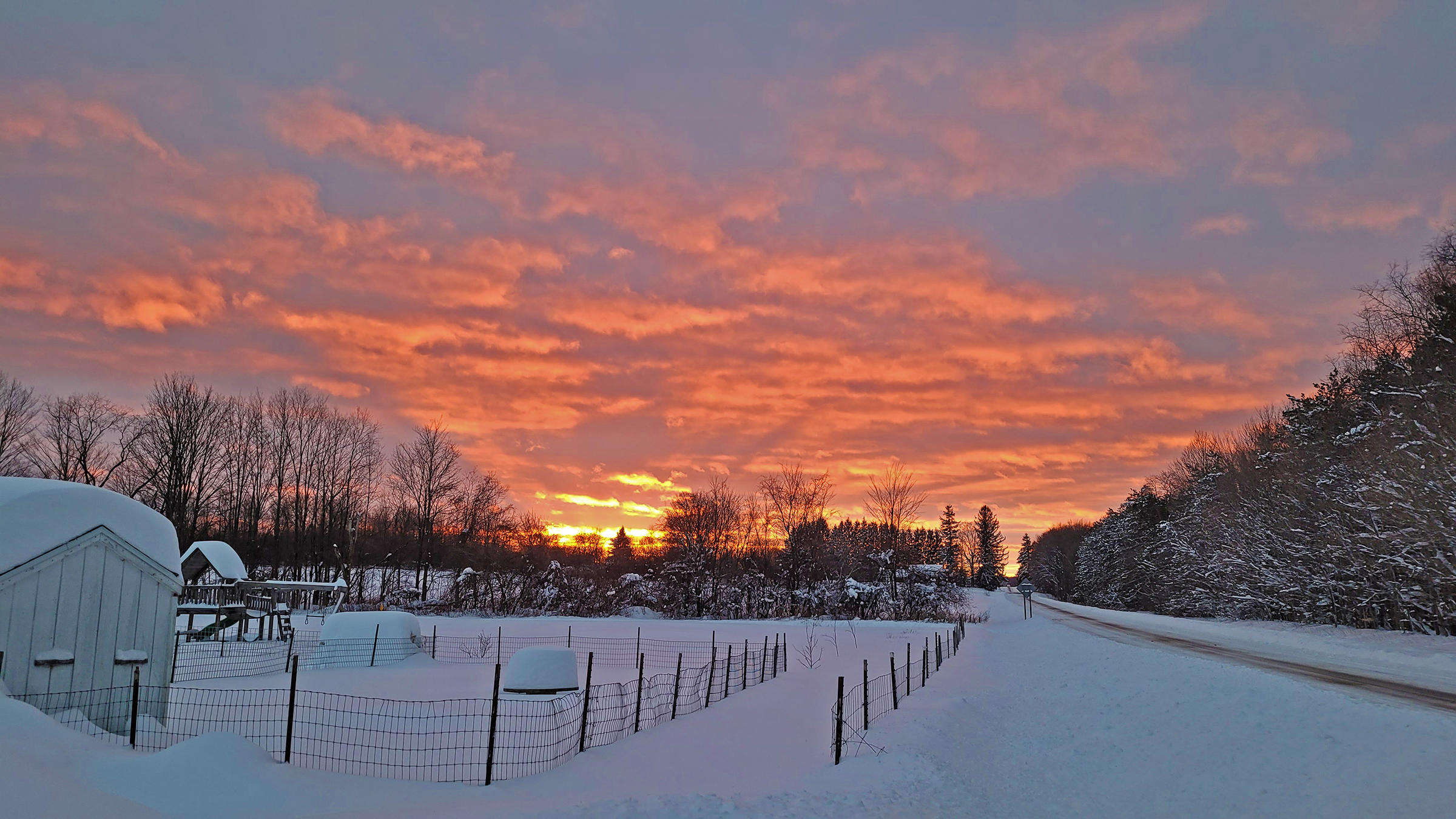 Wowee, it's March already! Can you believe it? Our last blog post was way back in October, right before we got REALLY busy with all of our holiday orders. We are so thankful for the support you gave us by making it our best holiday season ever!
Since the holidays wrapped up, we have been working hard to restock our online store. Several soap varieties, including Auspice Maria and Lavender, are now back in stock! More soaps are curing, and we have a full schedule drawn out to get everything back on our virtual shelves over the next couple months.
Meanwhile, it has been a cold, snowy winter on the Farmstead. We even broke down and bought a snowblower, something we have balked at for years as unnecessary. Not this year!
Besides shoveling the never ending snow and changing frozen water buckets, every two weeks we have had the Herculean task of breaking down another round-bale of hay for the goats.
Last summer was our first using hay from our land. A neighboring horse farmer hayed our field in exchange for half of the yield. We meant to cover our bales, but never managed to. Being out in the weather, the outer layers are not suitable for feed, so we have to take those layers off to uncover the dry, good hay underneath — a tough enough task without a couple feet of snow on the ground and having those outer layers frozen solid.
Each breakdown has taken one to two hours of hard labor with saws, hammers, broken hoes, and whatever else we can use to break, cut, or pry the bale apart. To say we are still learning the ropes of the farmstead would be an understatement, but we won't be making this mistake twice!
We are looking forward to the thaw of spring, which is slowly starting here in Upstate New York. Not only will this make getting the hay easier, but we have a lot planned for the warmer months.
As soon as the ground thaws, we will launch into our first project: finishing up our well. We had it dug last April, but never got it running. One of the biggest holdups was the pressure tank. Do we put it above ground or below ground? If above ground, we have to heat it in the winter, so what will we use for that? A barn? A shed?
We settled on building a small well house with the tank inside. Hopefully the electric will be hooked up and the well running before the end of April. Getting electric on our land will have the added benefits of allowing us to use electric netting for pasturing the animals and using power tools. That will make projects a lot easier!
Come May, it will be time to welcome our new goat babies and plant our garden. Last year, we managed just one bed of tomatoes and peppers, and a small pumpkin patch. Our single garden bed was just some rocks piled up in a wall, which only lasted a few weeks before it fell over. This year, we plan to have several beds made with wood and an actual fence around the garden. A larger pumpkin patch and a row of sunflowers along our front fence are also on our to-do list.
The last extensive project will be getting ready for chickens. We have a few egg layers at our house, but want to expand for more eggs and meat. We were tempted to sign up for a hatchery surprise box, where you get a supply of 50 random birds, but we decided to not jump the gun and set everything up first for a change.
We want to build a Suscovitch Chicken Tractor (check it out at https://farmmarketingsolutions.com/stress-free-chicken-tractor-plans) and need to figure out some other logistics for predator protection and overwintering of the birds. We may not get the birds until 2022, but at least we will be ready this time… or so we think.
We cannot wait for Spring to arrive so we can get busy with these outside projects while also working on some new soapy surprises. To celebrate the coming Spring, we are offering 10% off our Lilac soap during the month of March. We have a limited supply, so don't wait to get yours!
What are your plans this Spring? Were you affected by the severe winter weather in February? Let us know how 2021 is treating you so far! We hope it has been great for you. Happy Spring!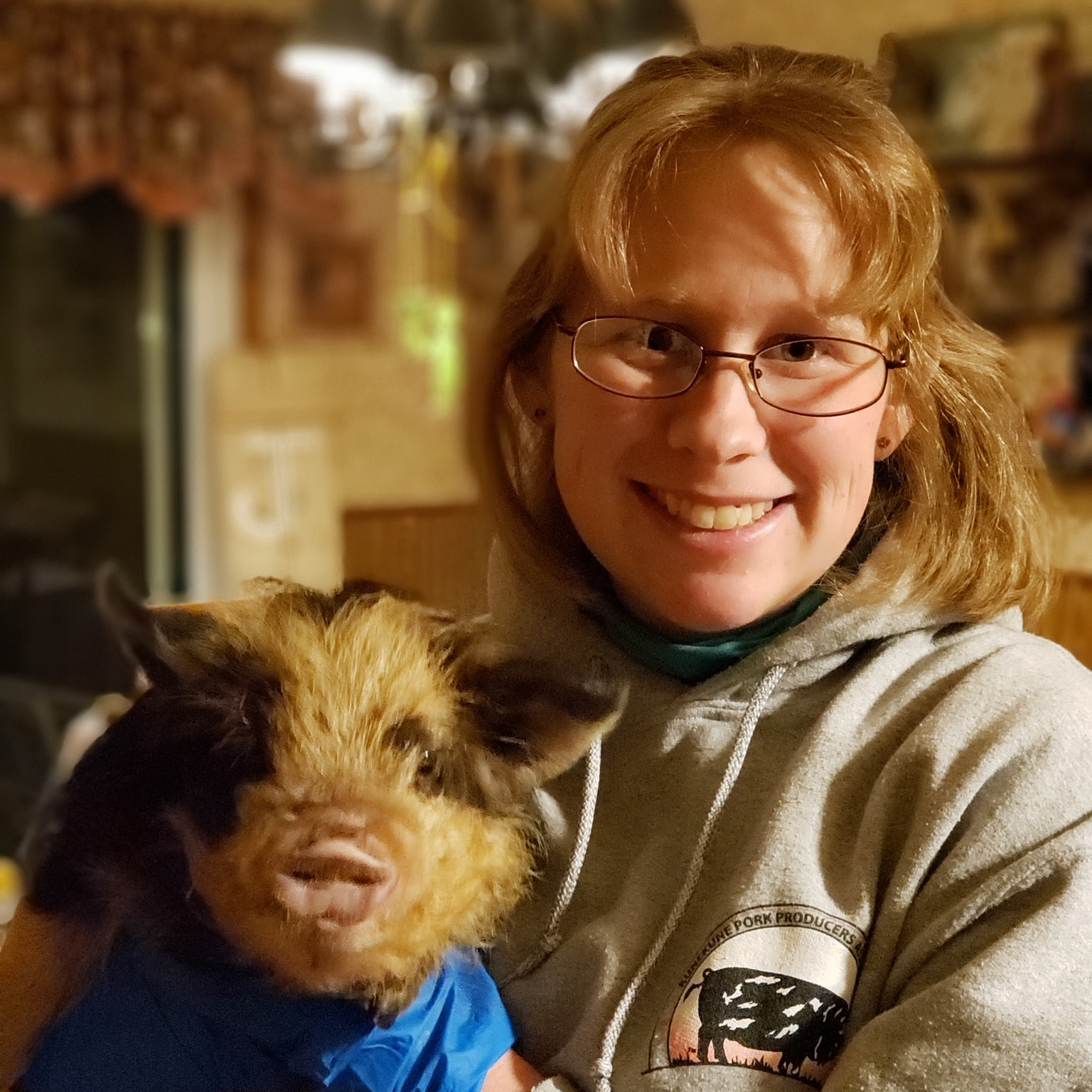 Maria Montreuil
For Maria, it is all about family, and that includes the animals! She loves spending time caring for and being with her four boys. Maria also loves her dogs and chickens, and of course, the goats that produce all of the milk that goes into the soap! Maria's business specialty, in addition to caring for the animals, is crafting each product by hand. Maria also loves art with her favorite subject being, you guessed it, animals!