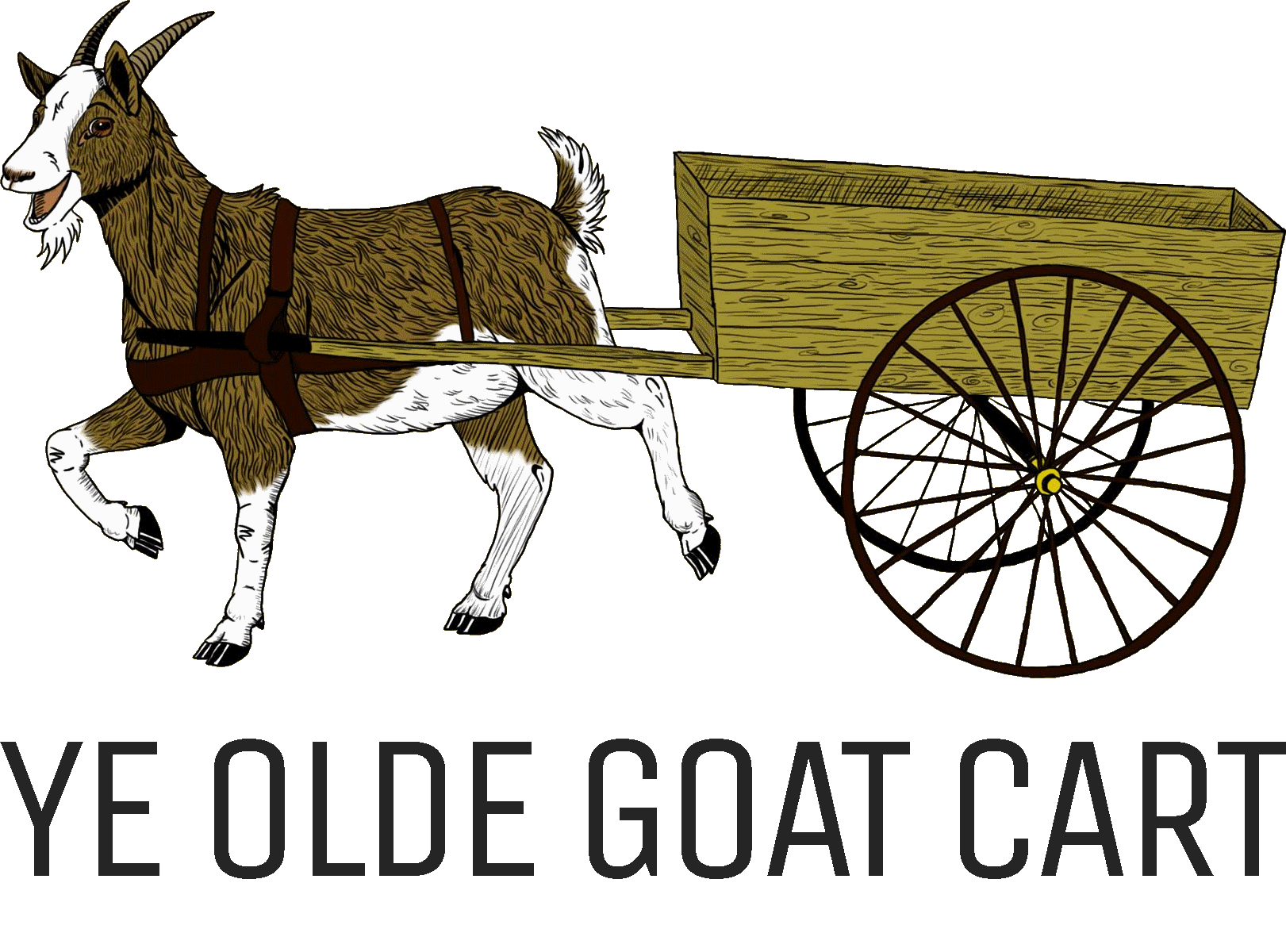 Handmade gift sparks unexpected adventure of a lifetime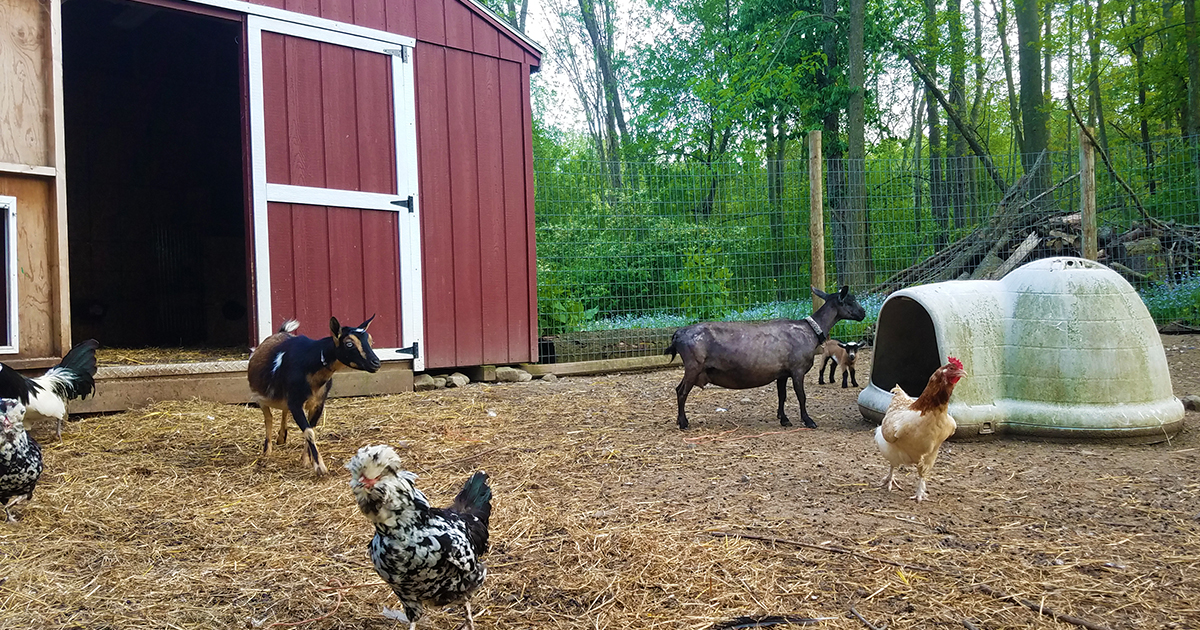 Welcome to the Ye Olde Goat Cart Farm Journal!
This new blog will be full of updates and information about our growing farmstead, the animals, and our family. It will not be another boring company blog, but a way for us to share our adventures (and boy do we have some stories to share) and lives with you!
Over the next couple of months, interspersed with our other updates, will be a six-part series to help you get to know us. To start, how did we get here, anyway?
How a Christmas Gift Turned Our Lives Upside-down
In 2013, we took a handmade approach to Christmas by making soap for our extended family. We could not imagine how life changing that batch of soap would become.
After doing some research and buying supplies, we got to work following a recipe we found online for some rosemary-peppermint soap. We had a blast working together to create this unique Christmas gift and marked it down as something we would be sure to do again sometime soon.
The biggest test for our soap would be Maria's mom. She loved how it looked and loved the fragrance, but figured she would feel sticky or the bar would melt away. "Nothing, no bar soap, can touch my Dove Beauty Bar." She wrote us a couple months later, followed by, "I'm only saying this because I WAS WRONG!"
She loved our soap and has never looked back.
By this point, we already made more soap and were working on an Etsy shop, just for a small side hobby. We made a couple sales off Etsy and decided this would be a worthwhile endeavor to pursue further. We made plans for about 5 types of soap and some lip balm, registered our business, and signed up for our first show that July.
Now we were hooked, too.
In September 2014, our second son Joey was born. Two weeks later, he was with us at another show. We wrapped up with a couple more holiday shows and started looking ahead to 2015. About this time, our plans got a turbo boost.
The Microenterprise Grant
During the Spring of 2015, our village of Groton had received a grant designed to help small businesses. To qualify, the business had to be within the village limits and have five or fewer employees. We decided it was worth a shot and dreamed big: a shed workshop so we could make soap out of the house. We eventually doubled the size of the shed to make the other half a goat barn.
In the village?
Groton has no law against having goats in the village, provided the neighbors don't complain. But our house is on a unique parcel of land. The village-town line cuts the property in half. Even our house is split between village and town. The town portion of our property, which has no neighbor, is zoned for agriculture, so goats were no problem!
Getting goats would allow us to use our own milk instead of buying from other farmers and give us a positive answer to the common "Do you have your own goats?" question.
There were several other hurdles with the grant, including that it would not pay for construction labor, and that we were not the type of business they aimed the grant toward. We applied, hoping to get some funds but with a realistic anticipation of being denied.
Our project got funded, and within a few months, we had goats! Not that the shed was ready for them… that would not happen until late in the fall. And working in the workshop? That would take two years!
The grant propelled our business forward, and now we were in it for the long haul.
Down the Rabbit Hole
Having goats at the end of the neighborhood was not without its difficulties, though. Hay bales took over our garage. And there was the problem of the bucks.
We started out co-owning our boy goats with another hobby farmer several hours away. We bought into some great genetics from Dill's A Little in Oklahoma and had two baby bucks flown to New York.
This arrangement worked well, since we had neither the room for boy goats at our house, nor the desire for their smell to stink up the neighborhood. However, in the fall of 2017, just as our third son was due, we had to figure out a new solution. Our co-owner was selling her goats out of necessity, not desire.
A family friend graciously allowed us to move a small shed onto her land and house our boy goats there. We knew this would not be a permanent solution, though.
Meanwhile, we finally finished the workshop and got all the soap supplies that had been taking over the house moved. By this time, we had a couple dozen varieties, plus lotion, lip balm, beard oil, and bath soaks. A far cry from our original plans.
Building the business while juggling the rest of our life was very difficult and stressful. More than once, we considered quitting. Instead, God led us on, further down the rabbit hole.
In May 2019, seven acres of nearby land went up for sale. The price excited us and we purchased the land that summer… about the same time we added KuneKune pigs to our lives. We named the land Fox Glen Farmstead.
The land would solve several problems, including having a place to store hay and keep our bucks. But the possibilities are so much more. The land also gave us space to grow more of our own food. You know, in case some disaster struck and the economy tanked out. Not that we thought it actually WOULD!
So here we are now in 2020, working to set up our farmstead amid quarantines and pandemics. Our soap business has been the catalyst for this change, and we haven't even scratched the surface of our hopes and dreams. We never imagined our lives would turn out this way, but we are excited for what God has in store for our family and our community, both local and online.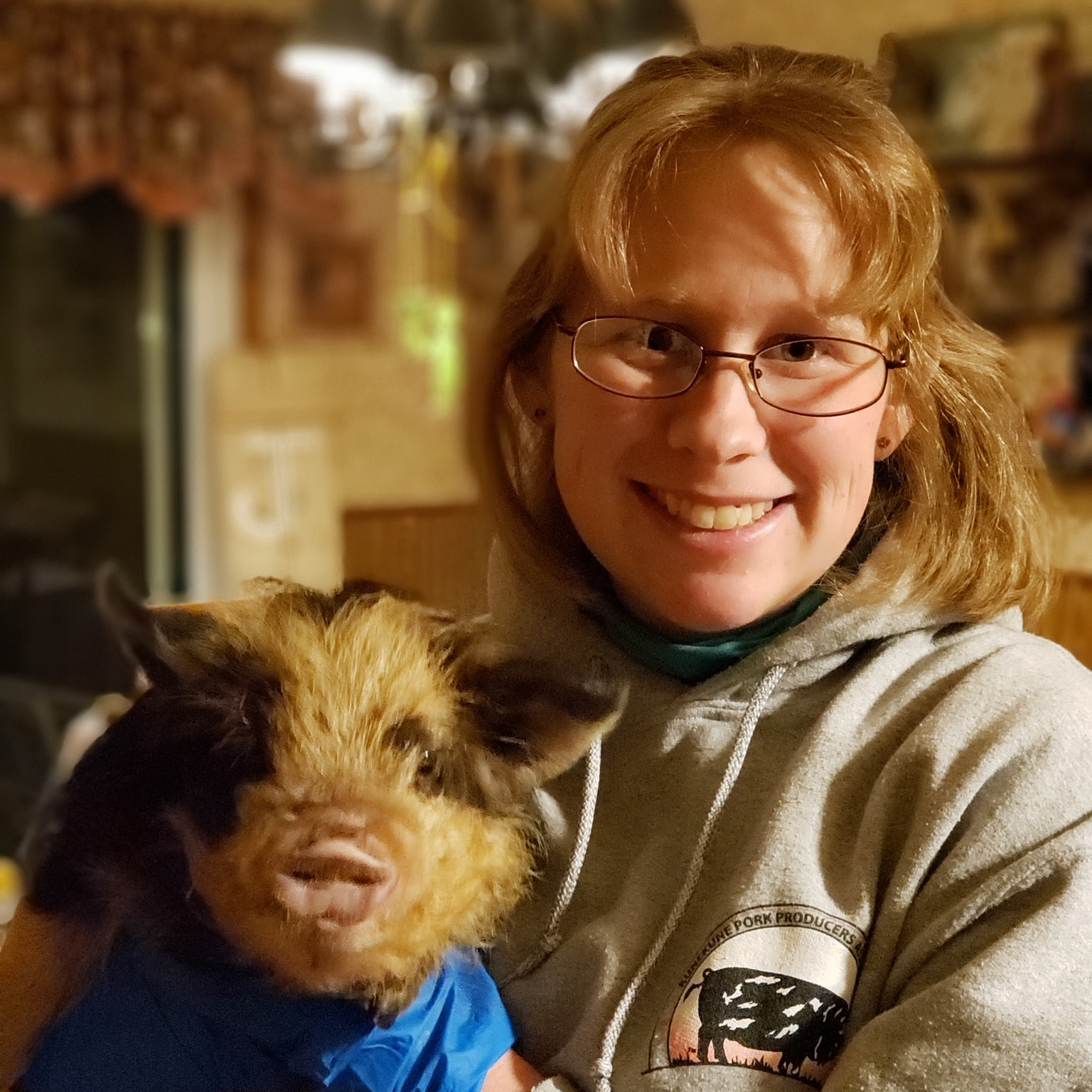 Maria Montreuil
For Maria, it is all about family, and that includes the animals! She loves spending time caring for and being with her four boys. Maria also loves her dogs and chickens, and of course, the goats that produce all of the milk that goes into the soap! Maria's business specialty, in addition to caring for the animals, is crafting each product by hand. Maria also loves art with her favorite subject being, you guessed it, animals!