Ye Olde Goat Cart will be doing a round of local soap deliveries on FRIDAY, MARCH 27!
We are offering this service as our small way to help out during the pandemic and shortages, by getting you the soap you need without having to go out.
After a successful trial and happy, very thankful customers over the weekend, we are expanding our delivery zone to now include Cortland, Homer, Dryden, Moravia, and Lansing in addition to Groton, Freeville, and Locke.
The delivery zone map is below…but if you are really close to the edge, we will deliver to you, too.
Contactless pick-up can also be arranged for people both in and out of the delivery zone.
To keep your soap lasting longer, we will include a FREE wooden soap saver so you can keep your bar dry by letting the water drain away. Each bar is wrapped in biodegradable shrink-wrap.
*** You must order by 9 AM Friday, 3/27 to be included in this week's delivery run. ***
[columns] [span6]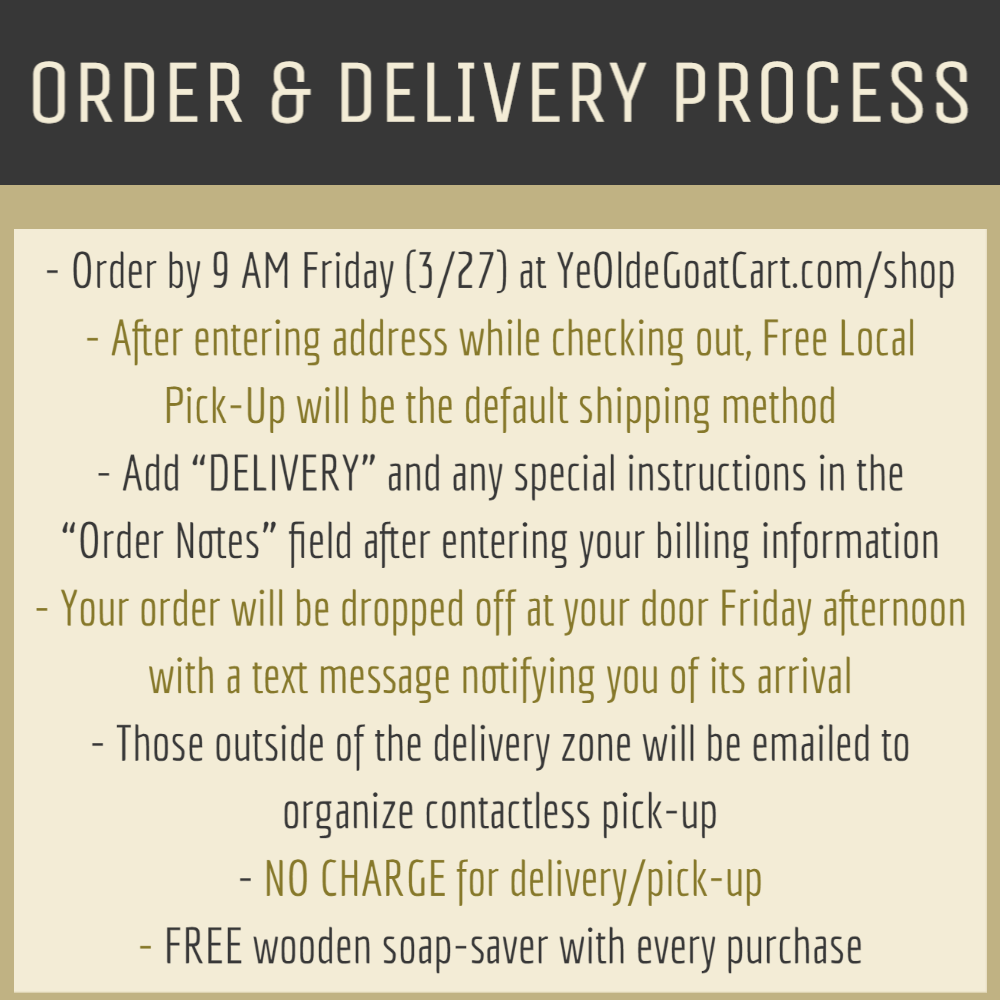 [/span6][span6]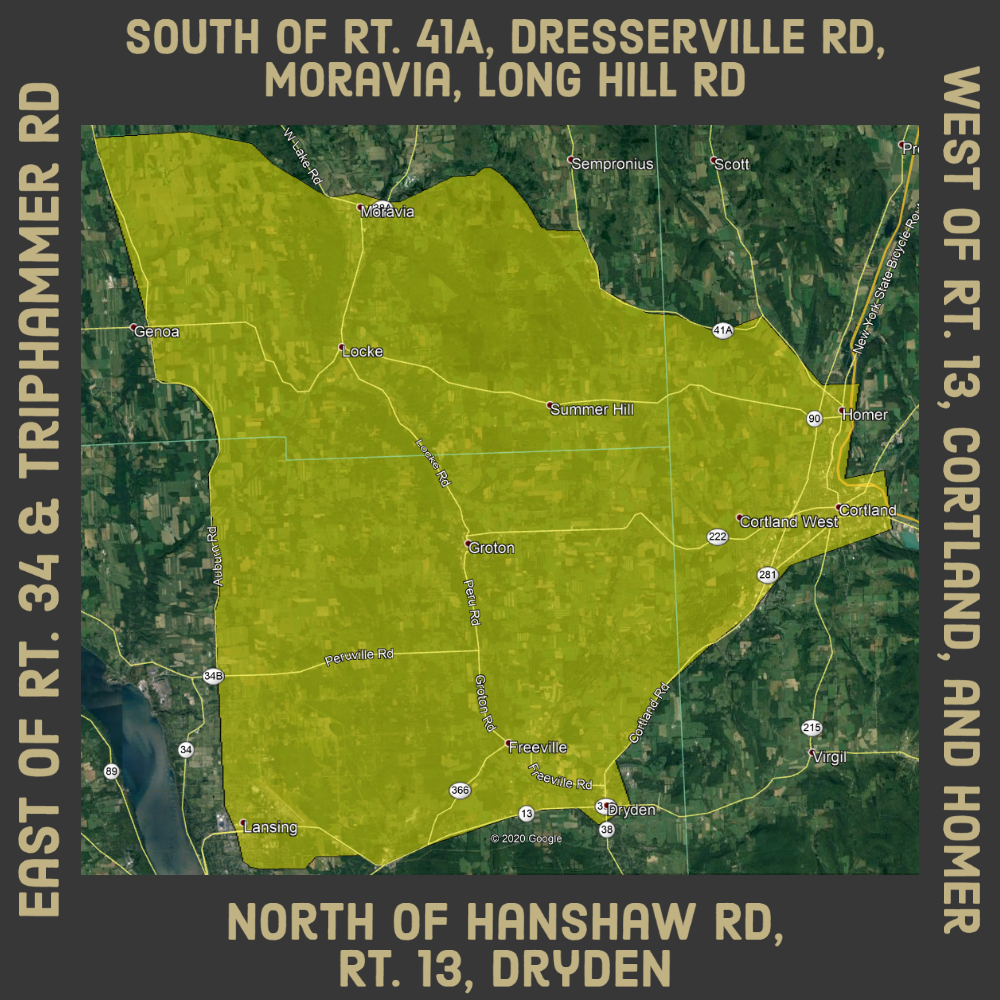 [/span6][/columns]
Not a local customer? We care about you, too!
Add 'Soap Saver' to the order notes field after entering your billing information, and we will send you a free soap saver, too. As always, shipping is a flat $4, no matter what you order.
We continue to pray for an end to the pandemic and for the healing of all those afflicted with this virus, and all illnesses. Stay well!
[btn text="Place your order" border="0px" borderradius="10px" link="https://yeoldegoatcart.com/shop" tcolor="#ffffff" bcolor="#2d4e6b" thovercolor="#ffffff" bhovercolor="#444444″ size="large" icon="icon-basket"]