FRESH FROM THE FARM WITH LOVE
Be a Hero! YOGC Word of the Month: June 2020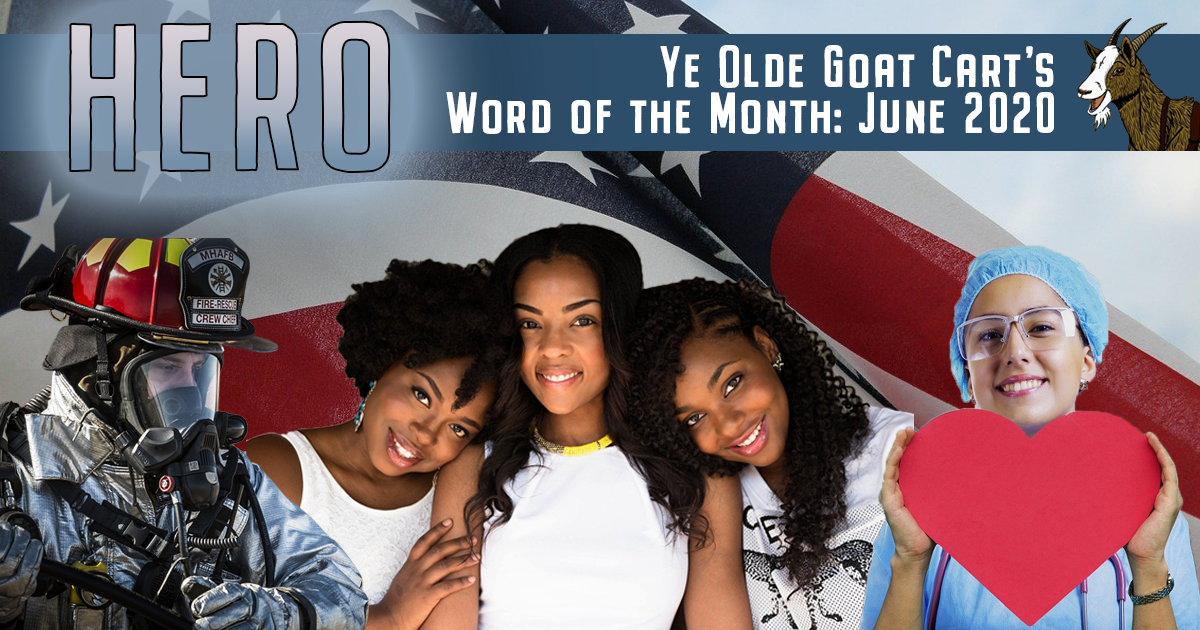 Each month, we have a word to reflect on. The Word is an opportunity to pause and look deeper at life.
Our word for June is HERO.
The word "hero" has taken on a whole new meaning in the last few months in the face of COVID-19. With our lives turned upside-down and our security shattered, there are so many people worthy of recognizing as heroes.
There are several definitions in the dictionary under the heading for hero. There are two in particular that Merriam-Webster has that I like:
– A person admired for achievements and noble qualities
– One who shows great courage
It is easy to think of the heroes in our lives. From our service members, past and present, who give so much so we may be free, to our emergency personnel who respond to crises every day without a thought of their own safety, to our doctors, nurses, and essential workers who have worked tirelessly to keep us all going during the quarantine. The list goes on… teachers and parents and grandparents and grandchildren.
Are you someone's hero?
What noble qualities can you bring to your family? Your town? Where do you show courage?
Perhaps it was tough to get out of bed this morning and face another day of endless housework, administering distance-learning schoolwork, wrangling quarantined kids, and/or attending yet another draining Zoom meeting.
Your courage is commendable! It is heroic. Keep going.
In the classical sense of the word, a hero is the main character of a story. These characters are flawed. They have problems in their lives. The face difficulties great and small. Most of the time, they don't have special powers, but when they do, it is their virtue, not powers, that makes them heroes.
There is no reason we cannot each be a hero. By showing kindness. By sharing love. By thinking of others. This could be your children. Your parents. Grandparents. Neighbors. Friends. Strangers you pass on the street. The person down on their luck. The one who says they are fine, but inside, are struggling.
Grab a piece of paper, and jot down a couple of your heroes.
No, really… do it! Any paper will do.
Study your list. What makes them heroes to you? What qualities do they share? What are different? Most importantly, how can you pay it forward? How can you pass along the same values? Think about it and put down a couple concrete ideas. Then look for opportunities.
Being heroic is not about getting into the limelight. It is simply about loving our neighbor as ourselves, especially when it is not our first inclination.
Please share your heroes in the comments below. Tell us why they are heroes to you. In a couple weeks, we will write a follow up blog where we share some of our heroes and report back on how we did with the exercise above. We hope you will share your results with us too on that post.
Go be a hero!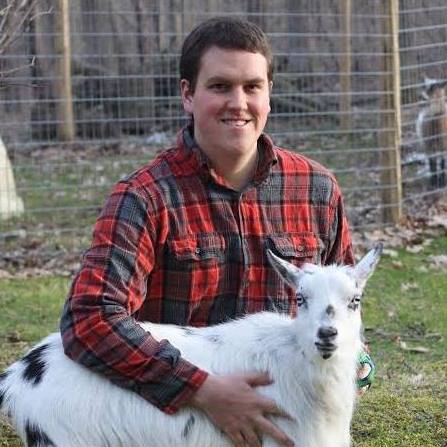 Drew Montreuil
Drew may be a bit more of a reluctant farmer, but he loves being an entrepreneur! Building the website, enhancing customer experiences, and adding the small touches that make Ye Olde Goat Cart something special are among his favorite aspects of being in business. Drew also is a meteorologist and runs his own weather forecasting business, Finger Lakes Weather. His favorite soap is Orange Clove...or maybe Rosemary Peppermint. Oh, or Billy Goat Gruff! Or Winter Woodland!